Commercial Property Inspections

Property Inspectors in Edmonton, Alberta we will assess your building's condition

and identify any areas of damage or need for repairs

SCHEDULE AN INSPECTION
Commercial Property Inspections

Property Inspectors in Edmonton, Alberta we will assess your building's condition and identify any areas of damage or need for repairs

SCHEDULE AN INSPECTION
Inspections for commercial, industrial, and multi-unit residential buildings.
Our team of inspectors are well versed in a variety of commercial projects. Receive a comprehensive inspection report for your current commercial project, or evaluate your next commercial opportunity. Why should you go with Reliable Home Inspectors? We are the best in the business for commercial property inspections. Our inspectors are highly trained and certified, so you can be sure that your business is in good hands. We will provide you with a detailed report of our findings so that you can make an informed decision about your purchase.
Commercial & Retail Inspections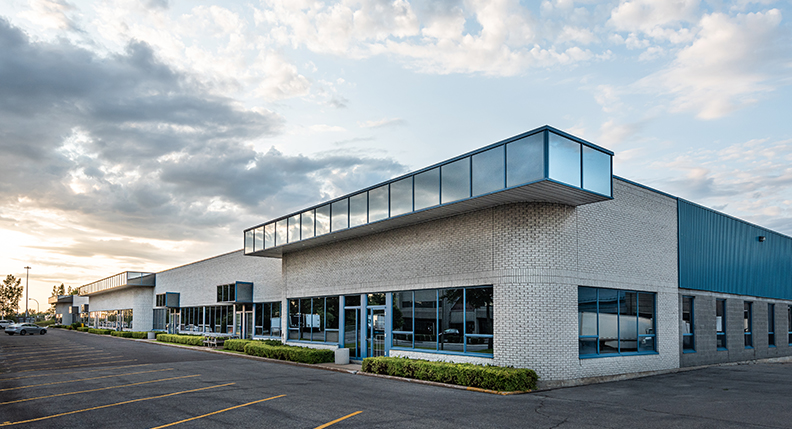 Make sure your current or next office building is up to standards with a full inspection.
Contact us
One Stop Shop For Inspections
Two Inspectors Available Per Inspection Certified Home Inspectors
Certified Fire Code Safety Officer
Building Condition Reports
Warranty Assurance
Problems with your Current Home
Lorraine Conley

My husband and I hired John in October 2018 to conduct the home inspection for our new house. I was so impressed with John's thoroughness and expertise! We were able to walk through with him and he patiently explained items that were an immediate concern or potential future concern, as well as giving us great recommendations on preventative maintenance. He also provided a very comprehensive report with his findings and recommendations (which helped a lot in the house buying negotiation process!) and a home owner's manual detailing out preventative maintenance tasks. As a first-time homeowner, this manual was very appreciated and has been referenced multiple times already! The other great thing about John's services is the insurance period he offers after the inspection to back up his work, giving even further peace of mind. John was friendly and helpful throughout the whole process. My husband and I were satisfied that John had completed a very comprehensive inspection, and would highly recommend John to anyone who requires home inspection services.

Marie

We have used John from Reliable Home Inspections a couple times now and he is the best. He was highly recommended to us and I am happy to have found someone in the area that we can trust. He is very thorough and very patient. He goes above and beyond to explain what he is doing and what he recommends and why. I also have a million questions and he has been very patient with me and answering all my questions without hesitation. He is very knowledgable! We have been very impressed our experiences with John and highly recommend him !

Elisha Pinter & Garth Gizowski

My Experience with John Erdman during our home inspection was a positive and enjoyable one. As a first time home-buyer the inspection was a critical part of the experience and it was John's professionalism and honesty that helped to put me at ease through the process. John was detailed and thorough but what I appreciated most was his willingness to take the time to explain everything to me. Even my father, who as been in the construction business for over 30 years, was impressed by John's quality appraisal. John is clearly very knowledgeable and because the inspection was informative and educational for us, I felt extremely prepared and able to commit to our home purchase with confidence. John's meticulous inspection helped us to prioritize the maintenance of our new home and to begin plans of it's future development. Not only have I recommended Reliable Home Inspections to everyone I know, I will continue to do so as I feel that anyone in need of a home inspection would benefit greatly from the services he provides.
Home Inspection Services Edmonton
Property is one of the most significant investments you'll make in your life, so why get a building inspection from someone without experience? At Reliable Home Inspections, we've performed thorough inspections of hundreds of homes, condominiums, commercial buildings and rural properties over the years, and we're ready to provide you with the most accurate information so you can make informed decisions as a buyer or seller.
Top